White Deer In Books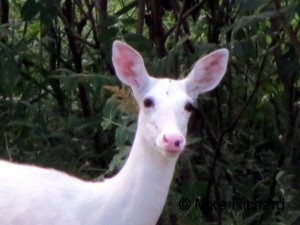 White deer have inspired stories for centuries.  Books on white deer or with white deer in their stories, however, are as rare as the real thing.  Here are a few from the South Central Library System in Wisconsin.  Check your library listings if you are outside this system.
White Deer; Ghosts of the Forest by Jeff Richter and John Bates
A photo journal of the white deer population in Boulder Junction, Wisconsin.  Essays on the magic, science, history, and perils (both human and natural) of the white deer.  Beautiful photos!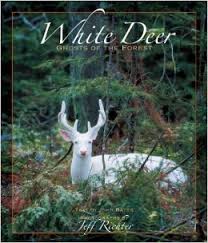 The Night the White Deer Died by Gary Paulsen. 
A meeting of age and culture and a story of redemption, symbolized by a white deer that appears in a recurring dream.  By prolific and masterful writer and outdoor enthusiast Gary Paulsen.  Fiction.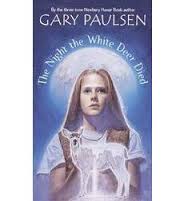 The White Deer by James Thurber
A fairy tale about three princes who attempt perilous tasks to win the hand of a princess who was once a beautiful white deer.
Nacar, the White Deer by Elizabeth Borton de Trevino
A fictionalized account, based on an actual 17th century record, about a white deer that was to be sent from the New World to the King of Spain and presented with a gold collar.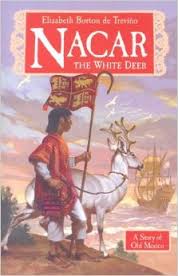 The White Deer and Other Stories Told by the Lenape  (edited by John Bierhorst)
Collected and authentic stories from the Lenape Indian tribe of the Hudson and Delaware River valleys in the northeastern U.S.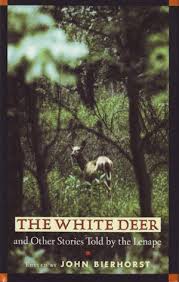 Night of the White Deer by Jack Bushnell
A fable for children from a Wisconsin author:  "The boy had heard the old stories about a mysterious white deer that appeared among the fields of corn. Some said she had been formed from a star that fell to the earth; others said she had risen up from some tanks of spilt milk."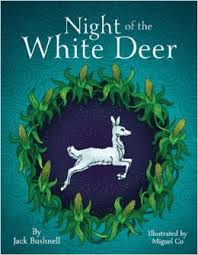 Christmas In Camelot by Mary Pope Osborne
Part of the "Magic Tree House" series, the main characters in this children's book, Jack and Annie, are carried by a white stag to the Otherworld in a quest to save Camelot.